Winter League 2021/22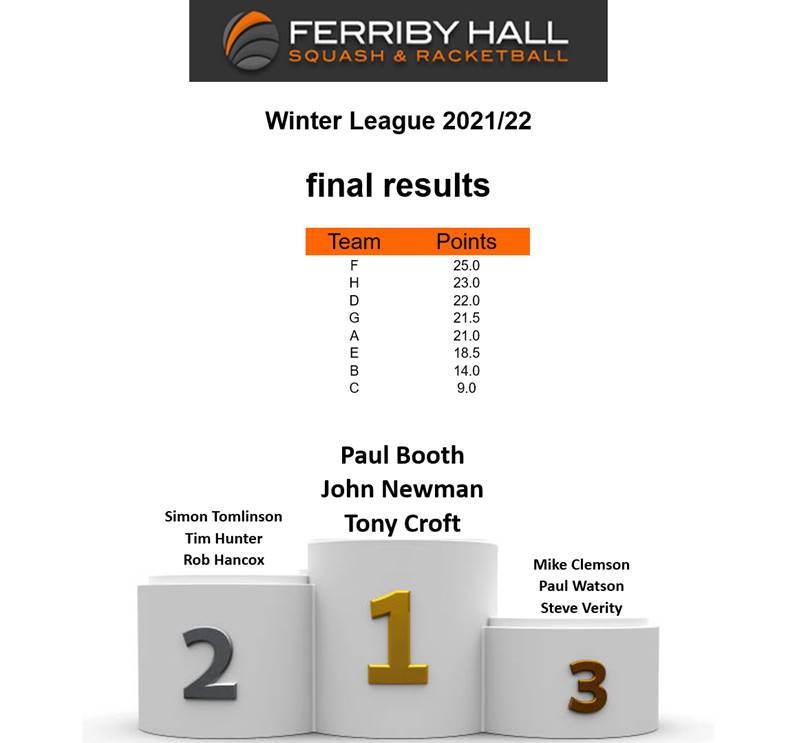 Big congratulations to Paul Booth, John Newman and Tony Croft who are our worthy winners. I will endeavour to get their names immortalised on the honours board.
Well done to the challengers who came 2nd and 3rd a big achievement in itself and kept the winners on their toes.
Thanks to everyone who took part. If you haven't already put your name down for the summer league please do that asap either on the board at the club or by e-mailing Brian at brian@matsonhome.co.uk